Maggie is the owner and program director of Ashtanga Nation.
She is a dedicated student first and foremost and is committed to continued education both as a student and teacher. She has been teaching full time since November 2012. She has made three extended trips to Mysore, India to study at the KPJAYI Institute with Sharath Jois and received Level 1 authorization in January 2018. She continues to study under her esteemed teachers, Michael Joel Hall of DC Ashtanga and David Garrigues.
Maggie is a firm believer that Mysore can help you to realize that you already have everything you need and to better deal with life's obstacles. She will challenge you physically with what fits your specific needs and offer support for your own self-study.
All are welcome!
MARY HENDRICK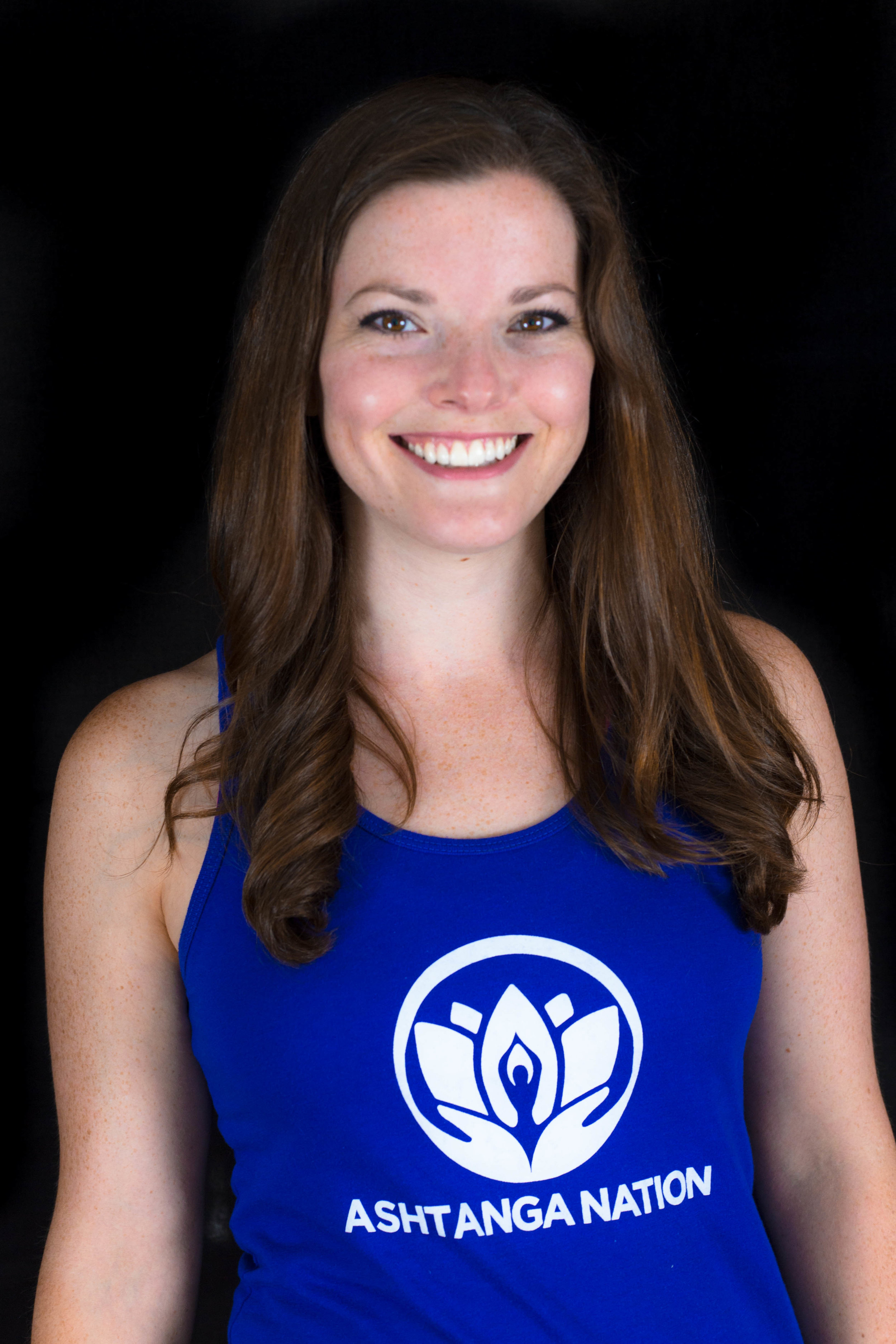 Mary began her yoga practice in 2012 with a 30-day yoga challenge. She was drawn instantly to the physical and mental rigor and has since maintained a daily practice.
In 2013, she completed a 200hr teacher training and began apprenticing in the Mysore room under the guidance of David Ingalls. She began teaching part-time in 2014, and continues to develop her yoga education through workshops and trainings.
You'll often find Mary practicing Mysore in the early mornings under her primary teacher, Maggie Lively, or playing around with handstands.
Jonathan Cronin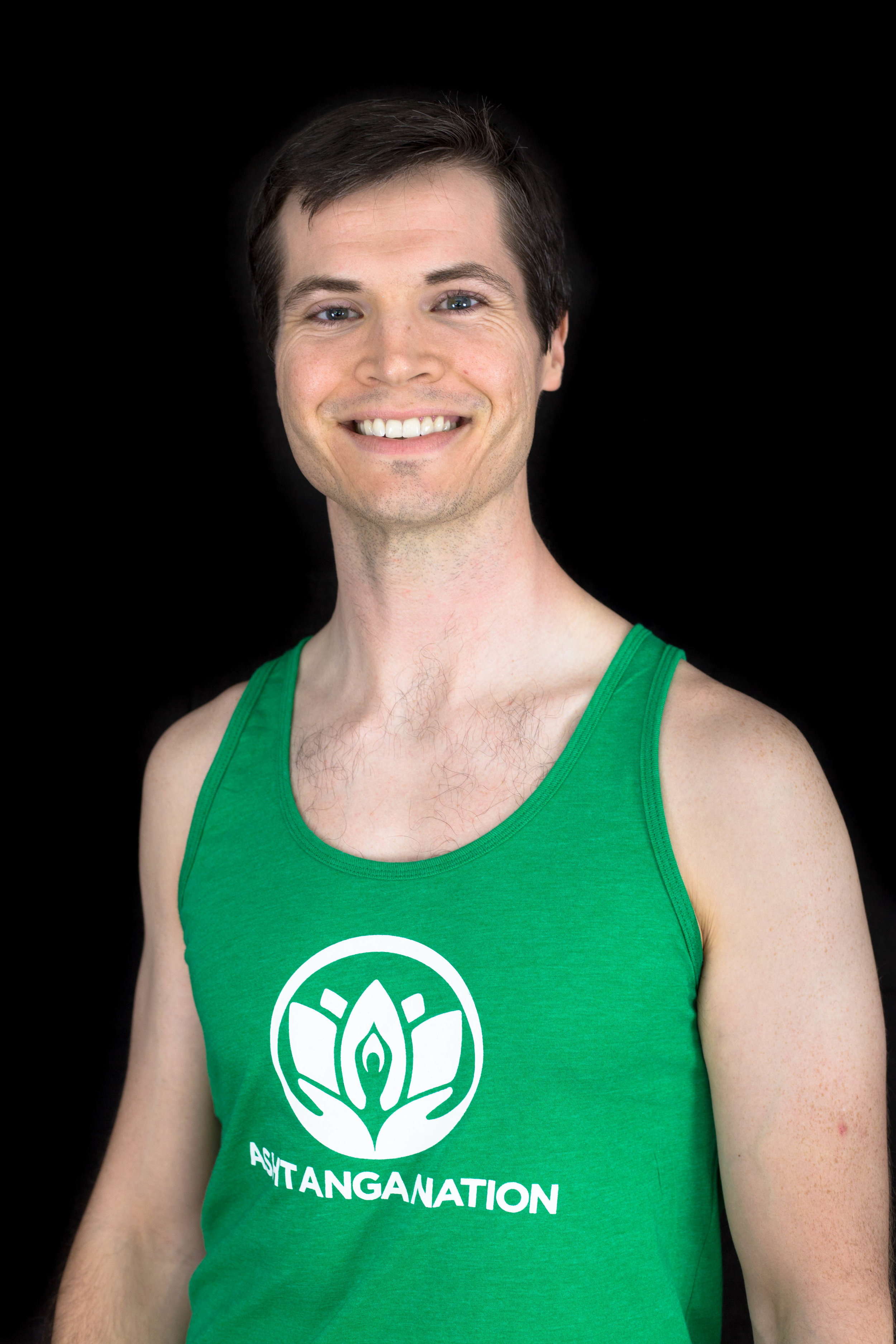 After years of distance running, an injury brought Jonathan to yoga in 2011. While the benefits of yoga on core strength, balance, endurance, and of course flexibility have been incredible, it's the attitude and community of yoga that Jonathan really fell in love with, and it's the excitement about spreading these good vibes that brought Jonathan to teaching.

Jonathan is an E-RYT 200, and has completed Vinyasa Yoga teacher training with Ursula Cox, is certified to teach Rocket Vinyasa Yoga under David C. Kyle, and has completed Ashtanga yoga trainings/workshops with David Swenson, David Robson, Kino MacGregor, and Beryl Bender Birch. Jonathan has also completed over 100 hours of AcroYoga and thai massage training with AcroYoga International.
Allison Post
Allison was first introduced to yoga by her father. While adolescent Allison was unimpressed by his prescription of breathing exercises and meditation tapes encouraging her to be in the moment while washing dishes, the philosophical and spiritual seeds sown through their conversations grew with her. As time went on, she experimented with different types of yoga. While still in Austin, Allison first started dabbling in Ashtanga and immediately knew that she had found the right fit.
When it came time to start over in the DC area, she was determined to include a regular Ashtanga practice in the many changes that awaited her. So she did. She loves her practice, even when she hates it, and enjoys helping her fellow students with their own journeys. She enjoys the occasional rocket class because, as Picasso advised, "Learn the rules line a pro, so you can break them like an artist."
Her goals include showing up and being able to laugh in every pose.
Julia Cho
Julia first lunged into yoga with the sole goal of strengthening her body. The mental clarity and discipline that followed suit was merely an accident, and an addictive one at that. Julia found herself demonstrating a new level of appreciation and resilience with each practice, embracing change and uniqueness that now translate into her everyday life. She practices everyday—on and off the mat, in-studio and out, in her asanas, and through her prana—inhaling gratitude, exhaling the apathy. From her personal journey, Julia hopes to continue exploring and sharing the boundaries of her compassion, understanding, and strength.
Julia is a E-RYT 200 with Yoga Alliance. She practiced Baptiste Power Yoga for several years before working towards her certification. Since then, she has come to embrace all different styles and traditions and is continuously enchanted by the vastness of yoga's offerings. Her main practice nowadays is Ashtanga and Rocket yoga. She has completed 100hrs of teacher training with David C. Kyle of Ashtanga Yoga Puerto Rico and is certified to teach The Rocket Yoga. She has also apprenticed under David Ingalls in the Ashtanga Mysore tradition and continues her practice under Maggie Lively of Ashtanga Nation. Julia considers herself to be a lifelong student of yoga first and foremost before she is a teacher but is always excited to share all that she knows in the present with the world.
Heather Tourkin
I discovered yoga as a new mother many years ago at a fitness club in DC. When my family moved to northern Virginia, I began taking classes at Sacred Well Yoga under the guidance of BodyMaster Frances Stahnke. The alignment-based and creatively sequenced Iyengar yoga classes spoke to the long-dormant ballet dancer in me. Frances also introduced me to the emotional and physical healing properties of Yoga Nidra.
When Frances moved I found a new "yoga home" at Dancing Mind Yoga, a Baron Baptist-affiliated studio. The powerful, vinyasa-style yoga with an emphasis on breath and flow was suddenly liberating, and addicting! Excited, I went on to receive my teacher training at DMY and to teach All-Levels, Level 2, Yoga Nidra and Yin classes. In the years since teacher training, my yoga journey has evolved as I've delved deeper into the roots of power vinyasa yoga via the rigors of Ashtanga at Little River Yoga—always learning so that I can pass that information on to my students. Working with asana and breath has opened wide avenues of physical and emotional healing, and has given me the strength to see where I've needed to change.
On this incredible journey I count myself as lucky to have been exposed to some wonderfully gifted, rock star teachers and mentors: David Keil, David Swenson, Petri Rasanen, Prem and Radha Carlisi (in Bali!), Tim Miller and Michael Joel Hall; Yin training with Shala Worsley, Sarah Powers and the awesome teachers at the Yoga Barn (also in Bali!); Meditation training with Hugh Byrne, Sharon Salzberg, and hours listening to the wisdom of Joseph Goldberg; and Embodied Anatomy & Kinesiology with Amy Matthews, to name a few. On my mat at Ashtanga Nation, I work under the guidance of the awesome Maggie Lively!
Dawn duvall
Dawn has had a regular yoga practice since 2007. She enjoys all styles and aspects of yoga. She earned the Yoga Alliance 200 Hr RYT certification in 2017. She is also certified for Yin yoga and yoga nidra. Dawn is currently pursuing a 500 Hr RYT certification at the Asheville Yoga Center.

Eunice Perez

Eunice started practicing yoga in 2013 and has continued to practice ever since. She was initially drawn to yoga for the physical and mental benefits that it offered. She initially practiced vinyasa and rocket yoga before finding Ashtanga Mysore style. She enjoys the practice for its discipline and reflective aspects. She currently is apprenticing Maggie in the Mysore room.
Ning Fecher
Ning is a dedicated Ashtanga student who discovered and fell in love with the practice after years of dabbing in various styles of yoga. She loves Ashtanga for the independence, discipline, and physical challenges as well as the mental and spiritual path of self-discovery. She is deeply grateful for the supportive community and patience and guidance of all of her teachers.